This is a Pin up I did a while back of one of the many ladies of FoA part of a set of 8...
And the Next up to the plate is "Lani" Shes one of the main characters of the story and goes through a lot of changes pretty early on. I look forward to people being able to read the story that unfolds for this little Runaway.
more to come..
hope you dig it.
-FoO
other FoA ladies so far...
and totally still open for commissions btw.
for info follow the linkage.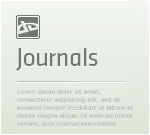 COMMISSIONS OPEN!Commissions are open..

Here is a General listing of Commission info.

Pricing will go as such:

Single character pricing

Sketch commissions: $25

example: :thumb284181896:

Clean Line Commissions: $50

example: :thumb276000842:

Full Color Marker commission + original shipped free: $60 (unless outside US)

example: :thumb307003420:

full digital color commission + hi res file: (CEL SHADE) $80

example: :thumb289207770:

full digital color commission + hi res file: (SOFT SHADE) $80

example: :thumb292407367:

***(side note: I can work from text descriptions, but will be an extra charge)***

if interested in anything else or want multi