this was a clean line art commission for

of their character "Mobius"...
they had a costume ref for this.. i tried to follow it pretty close but im sure it will get comparisons. but for those you can just tell the client heheh.
if youd like one like this yourself follow the link for info.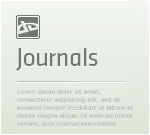 COMMISSIONS OPEN!!!Commissions are back open.. theres a couple already being worked on but thought id let the general masses know..

Here is a General listing of Commission info.

Pricing will go as such:

Single character pricing

Sketch commissions: $25

example: :thumb199635107:

Clean Line Commissions: $50

example: :thumb258192357:

Full Color Marker commission + original shipped free: $60 (unless outside US)

example: :thumb258638675:

full digital color commission + hi res file: $80

example: :thumb269136058:

if interested in anything else or want multi character quotes please email me at foorayart@gmail.com

also if interest
hope ya dig.
-FoO