Watch
This is one of 2 examples of the what new " Fifty Equals Full Color " sale commissions will look like. simple solid black lines, flats. one shade, one highlight and the base sketch for your character in the background. i will be doing 2 lists of 10 slots.
you will be given the post of your character as well as emailed a higher res version of the image.
for more information follow the link!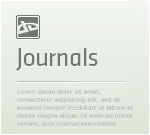 New Commission Sale!..but not sketches...Sup peoples?

this time around im doing another commission sale. but this time gonna do...

Simple Color Commissions. theyre simple black line, flats, shade/highlight.

For the huge discount of $30 OFF!!!

thats Right the $50 = Full Color ( F.E.F.C. ) Sale, is Back for a limited time.

examples of those can be seen below.

:thumb314206137:

:thumb317991986:

gonna do 2 lists of 10 slots.

trying to get my girlfriend :iconitskanoe: a new functioning computer. Which will be GREAT for her and EVEN BETTER for me... It will make her on my work computer less which is nice heheh and it gives her her own work space so we can both work much more quick
heres another example of the sale style images.
hope ya dig it.
Angie character belongs to