this here was the fifth now, in a set of sketch commissions for

of her character Alexis. this time doin some 50's Era Swag. Who's down for dancin' ?
was a fun one.
hope ya dig
-FoO
Lookin to get a commission of your own?... follow the link below for info.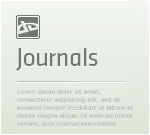 COMMISSIONS NOW OPEN!!!Commissions are back open.. theres a couple already being worked on but thought id let the general masses know..

Here is a General listing of Commission Sale info.

Pricing will go as such:

Single character pricing

Sketch commissions: $25

example: :thumb274511084:

Clean Line Commissions: $50

example: :thumb276000842:

Full Color Marker commission + original shipped free: $60 (unless outside US)

example: :thumb273584401:

full digital color commission + hi res file: $80

example: :thumb272099857:

(side note: I can work from text descriptions, but will be an extra charge)

if interested in anything else or want multi character quotes pl